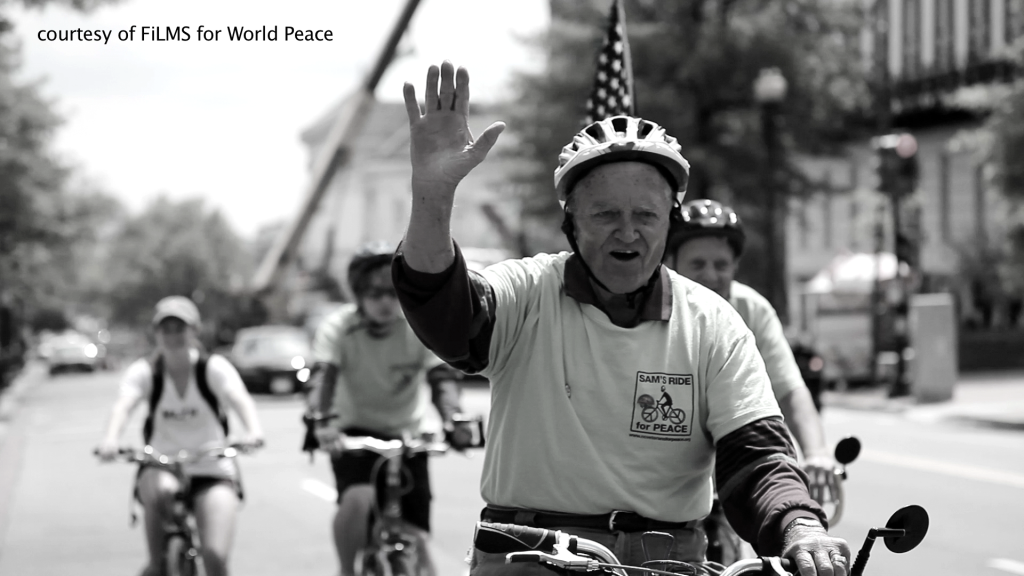 Dear peace lovers,
My wife, Marie's health has been a test as to where my priorities should be. There are solutions that have arisen that she will be cared for.
Marie has given her consent for my 5th Ride For Peace; she realizes how important a Peaceful World is to me.
Our Creator has left a beautiful world in place to provide all our needs. mankind has also been given a  choice; we can get selfish and kill, or we can nurture our gift and share.
Join me for our 5th Ride for Peace. Our committee has programmed an interesting, eight day trip. We leave the Bell Tower at NC State University at 8:00 am on Saturday, May 14th and arrive in DC on Saturday May 21st "
Sam Winstead
Sam's Ride for Peace