FiLMS for World Peace Festival
May 16 – 17th, 2018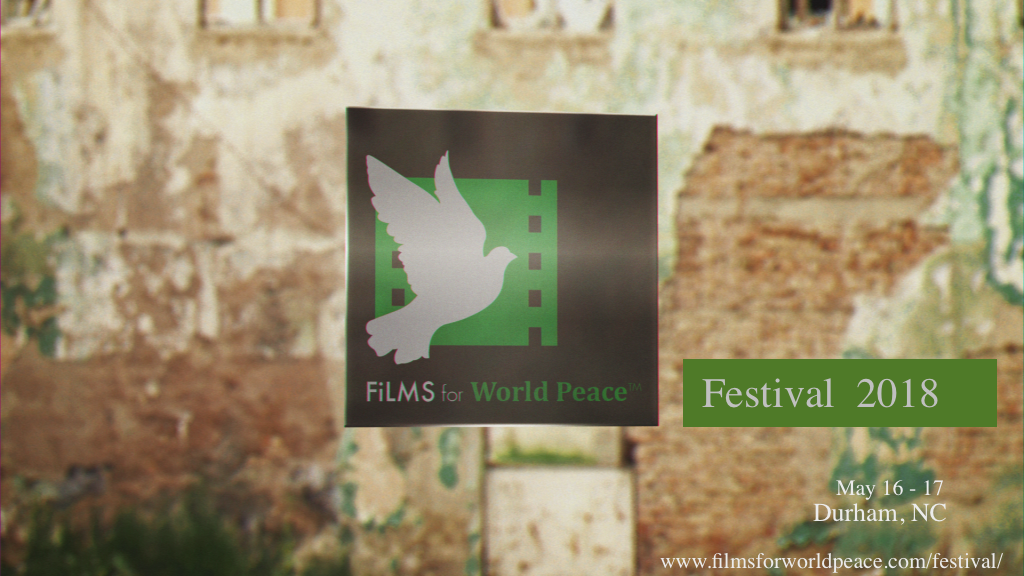 FiLMS for World Peace Festival to be held online and in person on May 16-17 in Durham, NC.   Submissions will open for the entire month of February. Details will be posted at www.filmsforworldpeace.com/festival/ on January 15th.
FiLMS for World Peace is a film education program. We have an apprenticeship track that leads to the FiLMS for World Peace Diploma. Students have the option to use credits they earn in our Diploma Program towards earning the Certificate from the Center for Documentary Studies at Duke University. Courses in the Diploma or Certificate program can be completed online or in person.
Our mission is to use film to transform conflict into discovery. We use a unique query-based approach that creates space for our filmmakers to engage in self-examination as they learn to want to see, understand and value perspectives they may not agree with while challenging their audiences to do the same. Our hope is that these explorations build community and dialogue between our youth in the East and the West that allow us to recognize our connected universal humanity and will for positive change and healing.
Send us an email to: filmsforworldpeace@gmail.com  with "Festival" in the subject heading for more information.
After February 1st you will be able to submit by clicking on the link below: