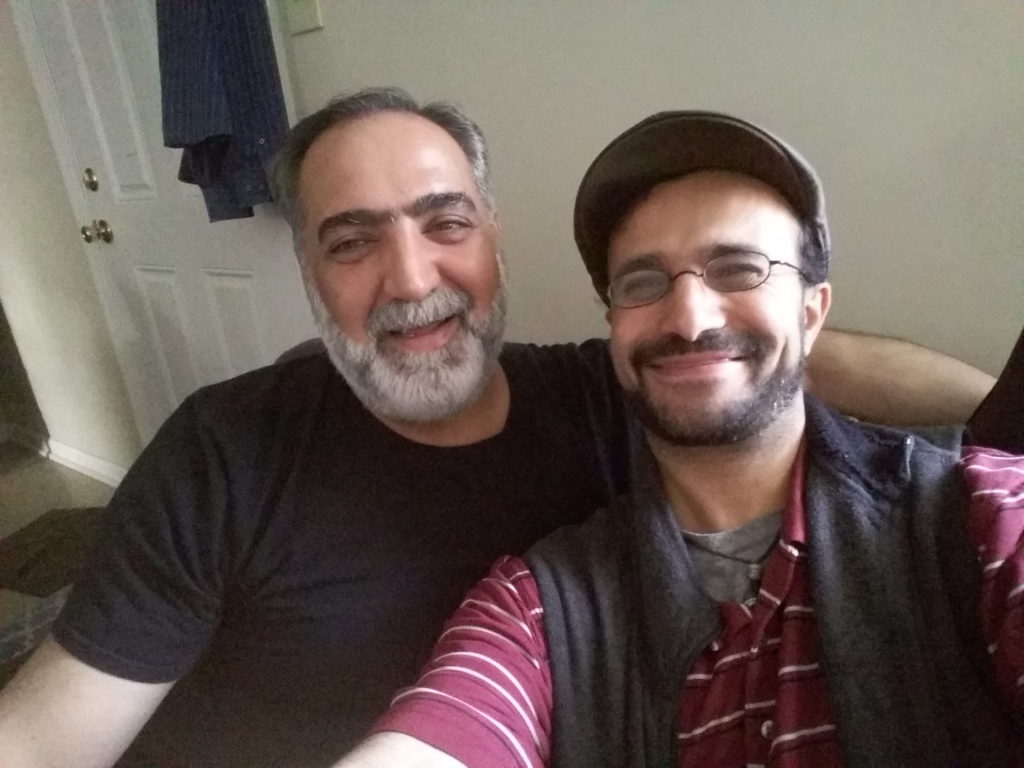 We recently met Mohammed. –A Syrian Refugee who just arrived in Raleigh about a month ago with his family.  He had just found out he needed open-heart surgery on Monday, January 9th. In Syria, he owned a factory with 48 employees, but after fleeing Syria, he now has $250 to his name and an incredible volunteer named Barbara he visits his family and others daily, and who also introduced us to him.

When I asked Mohammed what he and his family needed most, his answer wasn't money– it was friends.  He told me the story of how he bought a twelve pack of Pepsi on New Year's Eve and stood outside his apartment handing them out to his new neighbors who had yet to talk to him.   Then he told me that what he really bought was not 12 Pepsi's, but 12 smiles. He is here with his wife and 3 kids.  Although he had just gotten a job as a handy man for his apartment complex, he will not be able to work for 8 weeks after his operation (assuming it is a success).

We are in the process of organizing a formal way to build a sense of community and support for our local refugees that we will share with you later, but Mohammed's case is urgent, and we want to be able to tell him and his family and not to worry about paying rent and utilities for two months.  Within 24 hours of learning about the plight of Mohammed's family, the staff at Carolina Friends School was able to raise enough money for one month's rent and utilities.

Our long-term goal is to provide interested members of the Triangle community opportunities to engage with local refugees on a friendship level.  Through this initiative, we will support the social and human gaps that face the lives of our new neighbors who have lost everything and appreciate any form of hospitality and compassion.  Although we are asking for "Rainy Day" donations to support emergencies like Mohammed's, we are also asking for people like you to volunteer to make new friends.

The reality is that many in America are scared of helping refugees because of what corporate media has told them to believe.  FiLMS for World Peace understands the validity to some of these fears, and we are not asking for anybody to put themselves in danger.  We understand the need to feel secure in our communities and want to nurture safe spaces for new and positive relationships to build.  Debates and politics, however, have a way of removing us from the human individual level of our existence.  As I write these words, Mohammed is under the surgeon's knife.  He is a father, a husband and a human being.  Three of his kids of his four kids are with him in Raleigh (ages 9, 11 and 20).  They are in a land thousands of miles from home and ready to start a new life as your neighbor.  We were able to deliver the funds that Carolina Friends School raised yesterday as we spent 3 hours playing board games with Mohammed's children.  We laughed together and hope we will see more smiles after the operation.


If you would like the opportunity to offer financial support, you can click on the donate buttons on this page. You will be prompted to leave a note about how you would like your support to be used.

Thank you for supporting the humanity and civility in all of us and "transforming conflict into discovery".